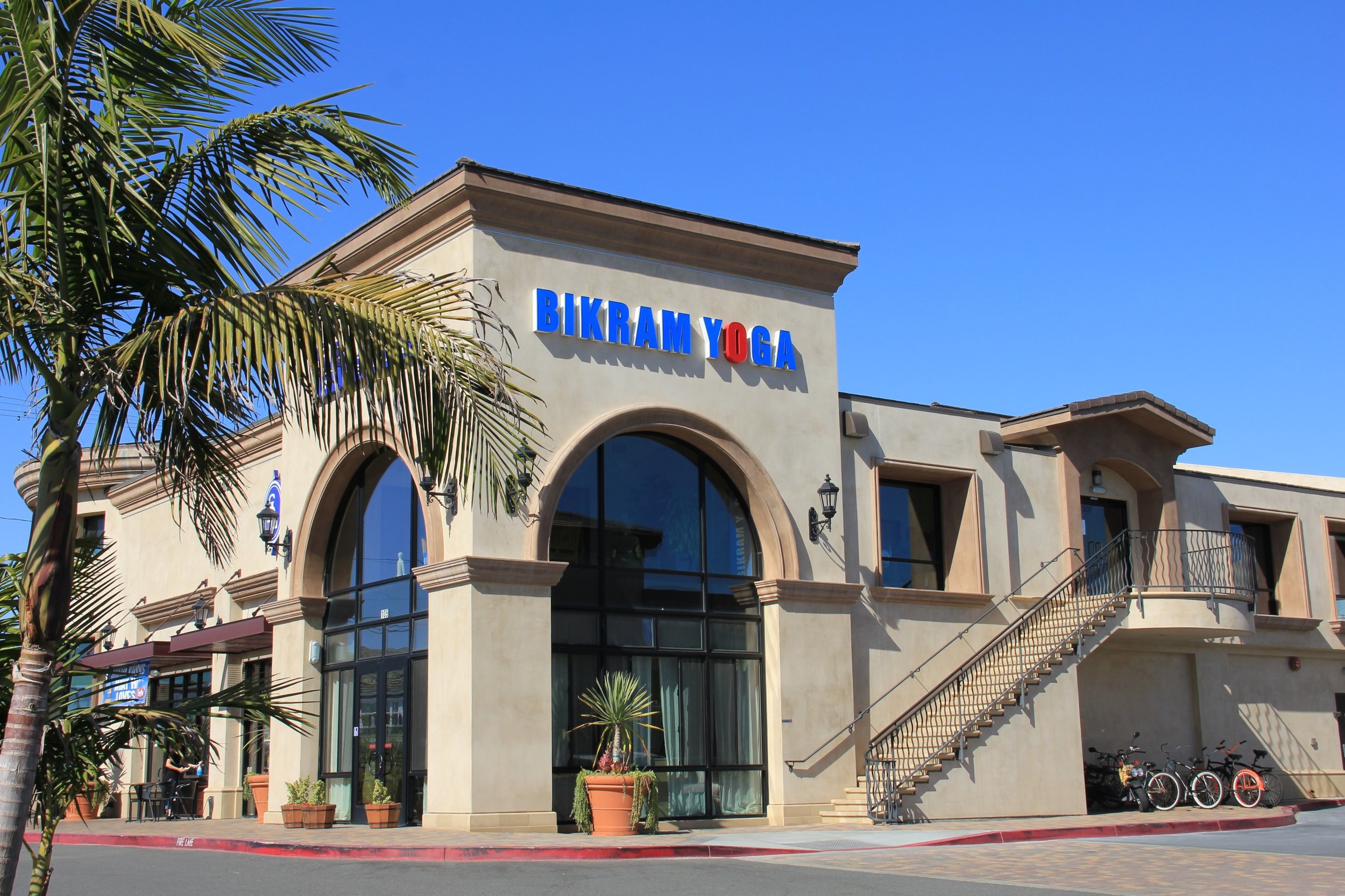 Studio Mission
Our mission is to offer ultra high-quality Bikram Yoga and fitness led by highly-skilled instructors so we may inspire optimum health and wellness in our community.
We believe in frequency of practice and precision in posture so we may experience the intense healing benefits of Bikram Yoga.
Our Vision
Our vision is to create a vast community of compassionate friends focused on being healthy and happy.
Why Practice Bikram Yoga?
Our daily lives can lead to unnecessary stress and a feeling of disconnection. Bikram Yoga is an all-levels yoga class that can ease some of the negative influences that we may regularly encounter in our lives. Expect a challenging class that promotes both physical and mental benefits. You will leave feeling grounded, with a deep level of contentment.
This set sequence of scientifically-proven yoga poses is excellent for beginners and seasoned students alike. You can easily moderate the intensity level to suit your needs and the exact nature of the instruction always offers new experiences and an opportunity for meditation.
WHY THE HEAT?
Performing yoga exercises in a heated environment allows for easier stretching, detoxification of the bodily systems, and promotes weight loss through increased cardiovascular function.
Join or Private Community Facebook Group to stay up-to-date with events, promotion, news, and class information.
Free Parking
Showers and locker room facilities
Clothing and yoga accessories boutique
Mat and Towel Service Available
Hot Yoga Classes
Hot Pilates Classes
Thai Stretching Massage
CLASSES
Bikram Yoga (Ideal for beginners to all levels) - Traditional Bikram Method Yoga, 90 minutes, 26 postures and 2 breathing exercises for all levels. Heated room to 105 degrees and 40% humidity. Select class times are focused on the same postures but modified to 60 and 75 minutes.
Hot 26+ (Suitable for beginners)- 26 postures in set 1, and variations for all levels in set 2. Led to music, heated room. All levels!
Bikram Hot Yoga Music (Suitable for beginners) - 60 minute heated yoga led to a fun playlist.
Inferno Hot Pilates (Ideal for beginners) - High intensity, low-impact interval training based on Pilates-principles. All levels HIIT class!
Specialty Classes - Intermediate Level 2, SG Vinyasa, & Yin
Studio
Our Huntington Beach Yoga School is a local and independently-owned Orange County yoga studio established in 2011. We offer traditional Hot Bikram Method Yoga led by instructors certified at Bikram's Yoga College of India and recognized by the Original Hot Yoga Association. In addition, we offer specialty yoga classes and Inferno Hot Pilates. Our studio welcomes all levels and especially students who are new to yoga.
FacilitIES
Our beautiful yoga facility is modern, offers ample men's and women's showers and changing rooms, and has a large welcoming lobby. Retail, clothing, mats, and health drinks are all available for purchase. The studio is located in the Beach Promenade shopping center where there is plenty of free parking just one block from the ocean.
Climate
The yoga room is equipped with a state-of the art heating and humidifying system which regulates the temperature (105 degrees) and the desired humidity (40%). The humidifying system is properly filtered and cleaned; it is designed to add moisture when the climate is too dry and to turn off when the environment becomes too humid.

Flooring
Our yoga room is equipped with the most suitable hot yoga flooring; this is anti-microbial, anti-slip, and unparalleled for maintaining proper hygiene with no unpleasant smell. The flooring is cleaned after each class to allow students to practice in the most comfortable environment possible.